This is going to be another little thing for KRR. You can do it, or you don't need to. I'm hoping you do, but it's all your choice.
Dream Course Membership Spriting
With the release of Kirby's Dream Course now international over the Virtual Console and available to the masses, it is sure thing that any to all Kirby enthusiasts will be definitely trying it out. I'll admit, with it, it is actually the first time I bothered to try out the game. Why no, actually; I never did bother to go out and play it via ROM like all you "normal" people!
I did that with Kirby's Dreamland 3 instead!
Now, one thing I noticed that is peculiar about the game is it's name entry screen.
There aren't any letters or alphabets at all! I wonder how happy that made the localization teams? Why... If you wanted your name to actually show, you would have to actually draw it in!
Tell me, how many of you just used the circle tool and face tool once and just went off to play? I was one of them. I was only very bummed out about it when I saw how nice the other high score names looked. Pretty bad of me. I was a little jealous.
So, how about practicing your spriting skills to give yourself a better membership picture?
This is another miniproject for KRR and the best of the best (at the choice of the creator) will be displayed in KRR's Icon pages, for others to either get inspiration for, or use themselves.
As the multimedia staffer here, I can do that.
Each membership sprite is 20 pixels in height, and 28 in width. Making them can be hard, but if you use the D-Pad and simply count how many pixels in a row you have to draw, it's actually rather simple! All you really need a guide to go by. And that guide is right here.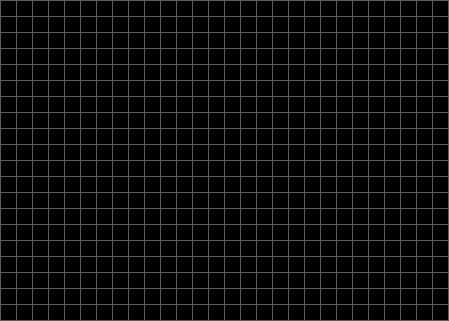 Copy this picture and load it into MS Paint. Select the fill bucket, pick the colour white, and you can practice this precisely.
For example, I'm currently using that funny little face of mine. First step was to make it on that template.
And then I used that template to better help me make my icon inside the game.
Armed with the confidence of role play - the feeling of having a suiting avatar to go with you - just watch as you slowly and surely play a better game! Just look at how much my scores improved: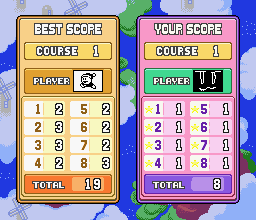 So guys, use that first template to make twotone sprites, and post them here when done. The goal is to get enough nice looking sprites to open up a section for this in KRR!
Also, we will later expand into the fields of Mario Kart DS Cart Emblems, as well as things to use in Animal Crossing. ... Provided, you guys are genuinely interested in this.