Offline
ROYAL RAINBOW

Joined: December 4th, 2003, 1:32 am
Posts: 4447
Favorite Kirby Game: Kirby's Dream Land 3
Location: Probably somewhere
I'm trying to get back into the stride of regular updates. I'll try to do this maybe two times a week, maybe more.
Chapter 6-1: ICARUS FIGHTS MEDUSA ANGELS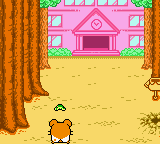 I decided to return to

Twinkle

Sunflower Elementary School because I haven't explored all of it yet... hey, what's that?
Hmm.. if hamsters are about three or four inches tall... that's one tiny caterpillar... !
WHAT IS THIS
HOLY CRAP
Congratulations! Your CATERPIE evolved into METAPOD evolved into BUTTERFREE! In less than five seconds!

I'm.. beginning to wonder if I'm even still in the right
dimension.
Oh, I also decided to spend some of my sunflower seeds. I wonder, are there a bunch of identical Boutiques that sell different items, or is there just one Boutique that sells items depending on which hole you took to enter?

Maybe I should ask th-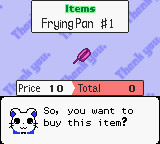 AWESOME
Now I can be Ness AND Paula at the same time! All I need now is a laser gun and a sword that probably belonged to royalty at some point, and I'll be the Chosen Four all rolled up into a single hamster!
Okay, I entered the school and went to the right. Because I went left last time, and I had to climb a flight of stairs and it took forever. This should take less time.
In the first door I saw, there was a sleeping hamster and a bluh-bunch of bananas.

..Again, I can't help but notice a few odd things. First off, these bananas are freakishly tiny. Second...
why aren't there any humans in this school?
It appears to be designed for hamsters, but scaled for humans. I'm just.. baffled.

Anyway.
The sleeping guy woke up and taught me how to... um... puff my cheeks out? I never really thought about storing anything in my cheeks. I mean, sure, I'm a hamster and I have cheek pouches now, but... that just seems kind of gross.

If you're wondering where I keep all my other stuff, it's all in my hyperspace carrying compartment. I'm not going to bother explaining where and when I obtained this thing, or how it works. Use your imagination.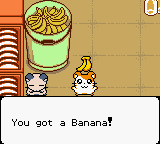 Um. Clearly there are TWO bananas in this bunch.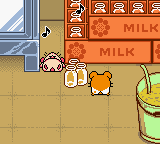 I walked north... and suddenly, a hauntingly beautiful melody drifted down from high above. The sound of a lone guitar... this music seemed so familiar, and so calming. It's been a while since I really heard any music.. I honestly simply wanted to sit here and listen, but I knew that I couldn't dawdle. Otherwise I might get yelled at by Boss. And he's.. kind of scary when he yells.

Maybe I could find out who was playing the guitar. I think one of the Ham-Hams Boss wants me to find is a musician...
I spoke to the hamster blocking my way. She groaned and mumbled about me bringing her a flower. I assumed that she was dying, and that she wanted to die with a flower clutched betwixt her paws like you see in cartoons and stuff. A modest request. And when she died, I could just shove her corpse out of the way. Who said hamsters had to have respect for the dead? I'm pretty sure hamsters eat their own babies sometimes, so nobody should care about me pushing a dead one out of the way.

But.. where do I find a flower?
Then, I remembered! One of the locations I haven't been to yet was a garden... in the sky, apparently. I left the school and went through the now-familiar dirt tunnels that led to the garden.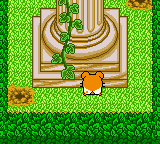 whoaaaaaaa
did I end up in Greece?

..hey, what's that suspicious-looking hole over in the corner?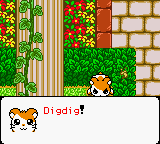 I think I've said this before, but I really wish I had a tiny shovel.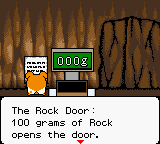 Whoa.. what IS this? Some kind of DHARMA station? Well, at least now I have a use for all those rocks.
Okay, let's see.. I had eleven rocks, and it weighs thirty-three grams... so that means that each rock must weigh three grams. That's.. eerily precise, considering I found each rock in a different location. But then again, they were all the same size... this is the fourth bizarre observation I've made today. What's
really
going on here?
Well, nowhere else to go but up.
After a long climb... wait, where am I now? Skyworld? Oh crap, I hope not. I'm not good at Kid Icarus.

...wait.. how do I get down?
in hindsight this was a terrible, terrible idea
After I fell to my death, I didn't die. But I was pretty shaken up by the fall. Well, I guess it's time to start looking for a flower. Or Ham-Hams.
Fifth bizarre observation of the day: hamster-sized monkey.
Well it is your lucky day, developmentally challenged simian.
Ow! N-no need to scream like that! What's your problem!?
Why can't you move now? I liked Ukiki better. He built a bridge for THIEF, you know. And what did you do? Stand in front of a pipe.

I decided that, while waiting, I'd explore to the south. I came upon a hedge maze that would only be difficult if you are viewing the world with a top-down perspective. Good thing I'm not doing that, huh?

At the end of the maze, I found...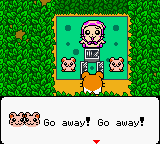 M-Mama Hamskewitz? What are you doing here? And why are your children still speaking in unison?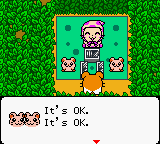 Oh. A picnic.. in a garden in the sky. I guess.. that makes a little bit of sense. But, um, your children are really creeping me out. I'm.. I'm gonna.. go now.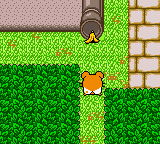 I know what is going to happen here. If I step on the banana peel, I will slip and fall despite the fact that it's fresh and therefore not very slippery at all. But.. I still kind of want to do it. I've never done it before, and it might be fun.
OW MY RUMPUS
THAT WAS NOT FUN

Hm. Well, I guess I might as well go up the pipe.
I'm no Mario, but.. erm. I got stuck.
Something's gumming up the plumbing, Poor Luigi's in a bind!
Giant turtles out to get him, creepy crabs are right behind!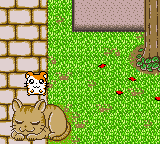 This one other way, I found a cat! I haven't seen a cat in a while.. It's, um, a pretty big cat. But there's no reason to be afraid of cats. I have two cats back at home, you know.
When I took a few steps towards the cat, it started mumbling about slithy toves that gyred and gimbled in the wabe. I understood the reference, but it was honestly quite unsettling so I backed off. I didn't want its vorpal claws to go snicker-snack and go galumphing off with my head.
Over in the corner there was a crying hamster that was blue. In more ways than one! I decided to try cheering it up.
I WON'T STOP DOING THIS UNTIL YOU CHEER UP
CHEER UP
BE HAPPY AGAIN

..it's not working. Meh. I'll just climb that tree.
You know, this reminds me. One time I climbed a tree when I was younger, and I got a twig stuck up my butt. True story.
At the top of the tree was what looked like a small pool surrounded by grass, all on top of the roof of a building. As I was climbing off of the tree, I saw an orange hamster talking to another hamster, and then walk off. I decided to ask the remaining one what this place was for.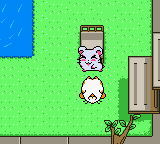 The brute blushed, said "how embarrassing," and knocked me to the ground like I was some kind of.. knocked.. down.. thing. I WILL NOT TOLERATE THIS.
TAKE THAT!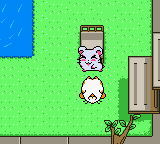 ...Clearly this isn't going to work. Fine. I didn't want to talk to you anyways. You stink of elderberries.
Up north past him was a bar. I'm underage, but.. I guess it wouldn't hurt to try a little bit, right? I mean, a drop of wine would probably be enough to fill a hamster-sized wineglass, so..
They lied to me. It was actually a strawberry slushie.

No complaints here.
Hmm.. I bet if I go down this way, I'll find out what's blocking the pipes.
Oh, it was another hamster. How.. unsurprising.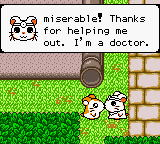 ...
Hamsters have
doctors?
Anyways, this guy told me that he'd be able to go back to his.. hospital.. now. Weird. I decided that I'd explore a little bit more on the ground before trying to pay him a visit.
Along the way I found another Ham Boutique, and I bought a straw hat. Now I'm gonna be King of the Pirates!!
And over in this other section of the Sky Garden, these two hamsters were babbling about... "this," I guess. Wait.. wait a minute, I have a "this!" Maybe they'll give me something good for it.
okay i guess all i got was another worthless piece of junk that i didn't really want
Man, I'm gonna go see that doctor now. My feet still feel kind of sore from running around all over the place over the past few days.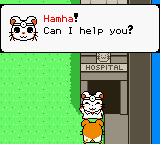 sup Dr. Hotti. Could you take a look at my feet? I'm afraid I might be developing a few calluses, and I want to see if you can treat them so they don't get infected or something.
...You are by far the worst doctor I have ever met. You barely even LOOKED at me. It's sunny! EVERYONE's fur is gleaming right now! Even yours! And it doesn't help that you are blinding me with that mirror on your head!
You, you know what? I
loathe
you. I'm outta here.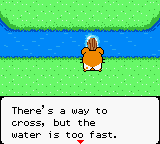 Across this part of the pool, there's a little island, and on that island there's another orange hamster that looks exactly like that other hamster that, for whatever reason, always walks away from me every time I approach him. There's also a little log here. But I can't get across. Even though I know how to swim and could probably just jump across... Whatever. I guess I gotta make the water stop rushing.
Oh look. A plug for the statue that keeps spewing out water and subsequently causes it to rush. Too bad I can't just ask the guy behind the counter to pull the plug because he doesn't understand non-Ham-Chat.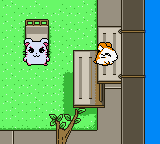 I guess when it comes down to it, I'm gonna just have to do it myself. Maybe there's a way around up here.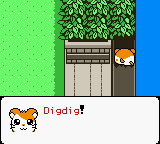 Yes! A way through! Now I can pull the plug and..
A SNAKE A SNAKE! SNAAAAKE A SNAAAAKE OHHH IT'S A SNAAAAAAAKE

...

You know what? Screw Skyworld. It's nothing like I thought it would be. I can't find a flower, I can't get that orange guy to stop running away from me, and I haven't even seen the Grim Reaper do his stupid reaper dance! I'm leaving.
..Hm. Never been here before. I wonder what this place will be like...

TO BE CONTINUED





ide