Offline
ROYAL RAINBOW

Joined: December 4th, 2003, 1:32 am
Posts: 4447
Favorite Kirby Game: Kirby's Dream Land 3
Location: Probably somewhere
OKAY LADIES AND NON-LADIES, IT IS NOW TIME FOR THE CONCLUSION OF OUR STORY.
Chapter 11: Crouching Tiger-Hamster, Hidden Tiger-Hamster
and
The Conclusion
Boss told me that the last two Ham-Hams, Stan and Sandy, were hanging out at the Sky Garden. And so to the Sky Garden I shall go. Finally I'm almost done with this never-ending fetch quest.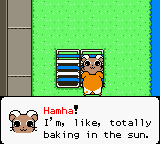 The first hamster I came in contact with told me that she was trying to become a potato. Or... or something. I wasn't paying much attention to her. I'm just gonna be on my way now.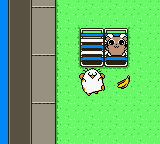 DIDDY KONG'S DOWN+B MOVE IS SO DUMB!
Ow. I fell and hurt my bottom.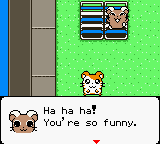 Why are you laughing at my pain ;~;
just.. just dance it off. dance off the SHAME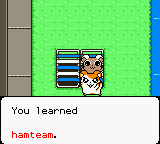 Impressed by my stylish moves, Potato-Ham taught me Hamteam. I'm sure this will come in handy eventually.
The next hamster I spoke to was also a girl, but this one dreams of one day becoming a movie star. I didn't want to break it to her that the only role a hamster is going to get in a movie is as the pet of some small child or an animal sidekick, so I decided to try flattery. Since that's always worked for me in the past.
"Hamtastic!", I said. You can't tell because this is just writing, but I said it with a flourish, like that announcer from DDR says it.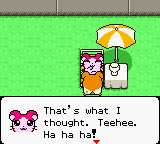 She giggled a bit, and then asked me to go get her a drink of some sort. Since I have nothing better to do and I haven't seen any sign of Sandy or Stan, I might as well. I'm sure I'll get a reward of some sort.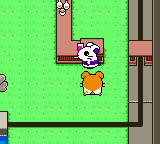 The mixologist walked off to deliver the strawberry slushie to little miss fancy-Ham, giving me an ample opportunity to do something I've been wanting to do for a long time: pull an electrical cord out of its socket.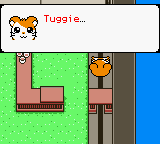 This is much harder than it looks! At least for a hamster it is.
Hey, I did it! Now I can get across that log that I vaguely recall being previously uncrossable. And all I had to do was suffer a bit of head trauma. Ish no big deal!
And there it is, the aforementioned log. Onwards to my destiny!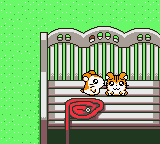 I found one of them! And I guess this one is... Sandy? Sandy's the girl, right? Ah, whatever.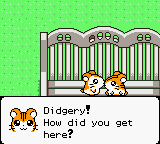 It was easy! All I had to do was disobey a sign that was telling me not to pull out a cord. Try it, kids at home!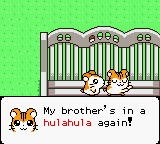 ...Your brother is at a luau?
Huh, I guess it means "lollygag." But, um. What does lollygag mean.
Eh, whatever. Knowing how to dance should come in handy at some point in the future. Probably. Maybe.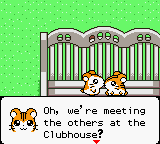 Yeah, that's why I came here in the first place. Can we go back?
..Oh, right, the punch.
PAUNCH!
Okay seriously let's leave.
....Fine, fine. He's the last Ham-Ham I need to send back, anyways.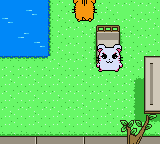 There he is!! But he ran off as soon as I spotted him... and so begins a wacky chase sequence.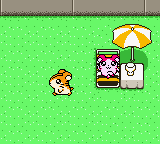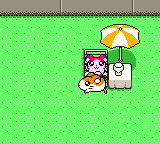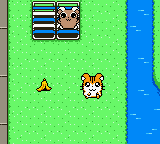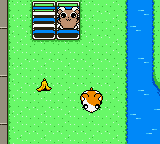 THIS IS GETTING US NOWHERE
He went that way.
Yeah, it's really getting on my nerves. But I have an idea.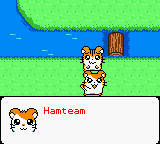 You wait here, while I chase him back around. And then when he gets here, you kick him in the nuts for being such a pain in the butt. Okay?
Great!!
~ one lap around the pool later ~
By the time I made it back to Sandy's location, she had already given her brother the groin kick (or so I assume) and was now giving him a stern talking-to.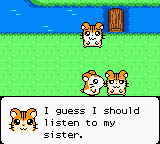 Yes. Listen to your sister - she knows where you live.
While I've always known how to shrug, I didn't know there was Ham-Chat that went with shrugging. But now I do. Ah, Ham-Chat. Always overcomplicating the simple things in life.
This punch was extra-strong, because that's what you get for making me chase you everywhere!!!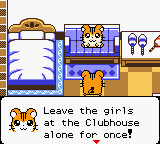 Back at the clubhouse, Stan decided to blow this popsicle stand to go hang-ten with all the righteous babes. Or... or something. I'm not really sure. Maybe he was just going to get a drink of water. Regardless, Sandy told him to quit flirting. You tell him, girl!

...Aaaand I'm done! I got everyone to come back to the clubhouse!! Time to report to Boss.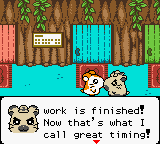 Wait, really? You're finally done with that stupid project you've been working on since I first showed up here? About time!!
I hope it's something good, like a "send me back home device!"
It's.. it's kind of hard to see when it's so dark like this.
A spotlight? Is this what you wanted to show me? Because I'm not impressed whatsoever. Well, get on with it.
.... A dance hall.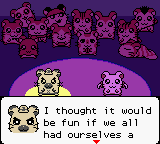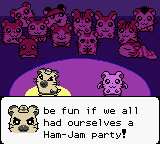 ........ A Ham-Jam Party.
At least SOMEONE'S impressed.
He's so modest.
Well, it helped pass time, at least. And.. dare I say it? It was kind of fun. In a slightly obnoxious fetch-questy sort of way.
Oh joy.
...U-um. Well.... I guess I can use dance as a way to vent my pent-up emotions. Perhaps dancing will help me return home? I dunno. But I don't want to get a shovel to the face, so.. I guess I'll do it.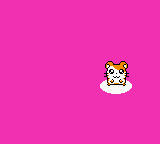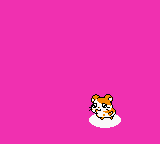 And so I dance on late into the night. With music provided by none other than DJ Jingle, I busted moves until I ran out of moves to bust. So naturally I just went and busted them again. And again. Until I passed out from exhaustion. I don't exactly recall what happened next, but I think that after they revived me somebody took me back to my room, where I fell asleep almost immediately.

And that is the story of how I became a hamster and united all of the Ham-Hams. I didn't really get a reward in return, but it was an interesting learning experience. Though I can't say for certain that I learned anything useful, unless I should consider a bunch of gibberish beginning with Ham- and ending in -Ps and -Qs is useful. Regardless, that is the end of this story.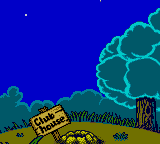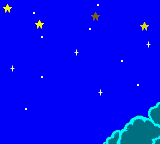 THE END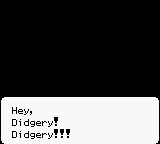 Nngh wha...? My head hurts..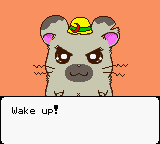 ....Boss?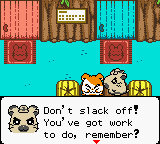 ......
...Back to the old grind, I guess.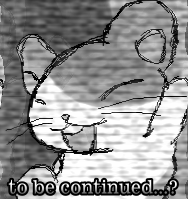 ide